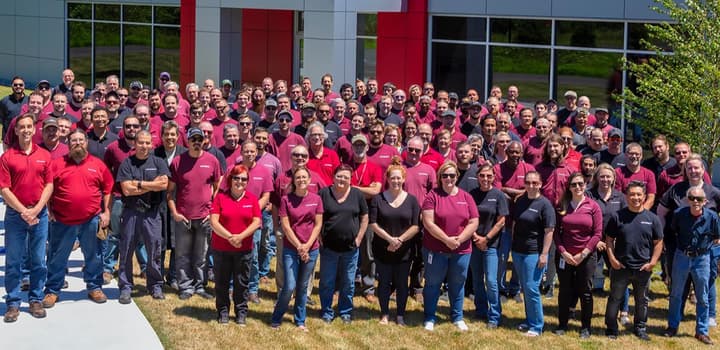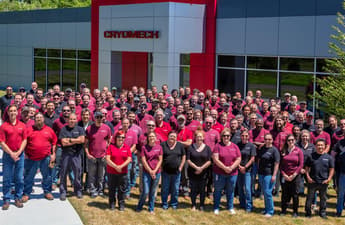 Innovators expand to meet high-tech demand
0
A recognised leader in cryocooler design and manufacturing, Cryomech of Syracuse, New York, recently expanded to accommodate its growing business.
Established in 1963 by William Gifford (part of the team that invented the Gifford McMahon (GM) Cycle of cryorefrigeration), the company has been at the forefront of low-temperature technology innovation since its founding. Just recently (2019) Cryomech Two-Stage Pulse Tube Cryocoolers were used to cool the critical superconducting detectors that captured the first-ever image and direct proof of a black hole 55 million light years away.
In 2019 Cryomech experienced its largest ever order intake in one month, shipped the largest single order in its history, and shipped the most crates in a single week span. To accommodate growing sales the company installed new equipment, including state of the art CNC machining centres and robotic welder capabilities. These helped streamline manufacturing and allowed employee experts more time to do what they are best at – innovating – but the company needed more.
... to continue reading you must be subscribed