The UK Government unveiled a new plan for Net Zero earlier today (30th March), as anticipated at least 24 hours before, but it's hard to imagine those awaiting its reveal would have been taken aback by the contents of this latest document.
We must first remember that this Net Zero plan is a new iteration brought about by a High Court challenge to the Government's existing strategy – which was not deemed robust enough to meet imperative climate targets.
One has to question if this is really that much of an improvement, or a begrudging revision to tick boxes and construct more three-word power phrases that attempt to win wandering hearts and minds. The plan appears to lack teeth and ambition and in places, a healthy dose of common sense.
At a time when both the need and the opportunity is there to build a vibrant green economy, this feels an exercise in greenwashing and false economy. Reaction to the news has inevitably ranged from disappointment to hopeful, at best. Not for the first time, either.
Let me be clear, I do have some empathy or perhaps support for a UK Government not running to the hills with hundreds of billions of pounds of investment into the new gold rush of green hydrogen – a technology that isn't necessarily there yet at scale. The government would likely be pilloried in some quarters for what might be perceived as 'fools gold' to many.
I've also stated many times that we need a pragmatic approach to this energy transition, where the clue is in the title (transition) and we cannot expect to simply uproot the many branches of an economic tree steeped in fossil fuels. We simply cannot do that overnight, perhaps not even in the short-term, and certainly not without great economic harm. During a time of widespread economic turmoil and cost of living crises, I can see why that wouldn't wash.
'Halfway house'
The problem is, the UK Government seems stuck at some sort of lacklustre halfway house on decarbonisation and clean energy policy, unsure which way to turn and completely lacking conviction. It's not just the government of the day, it's been the UK Government of the last decade or more.
We heard all the platitudes for green hydrogen and that jolly good carbon capture technology; we heard about 'Building Back Better' and other suitably alliterative three-word phrases that seem to have both underpinned and undermined government policy in equal measure for years now; and we bought into all the great hopes for the UK taking its 'rightful' lead in this decarbonisation movement. But could we really believe it? Anyone willing to look could (perhaps cynically) see how hollow those promises were.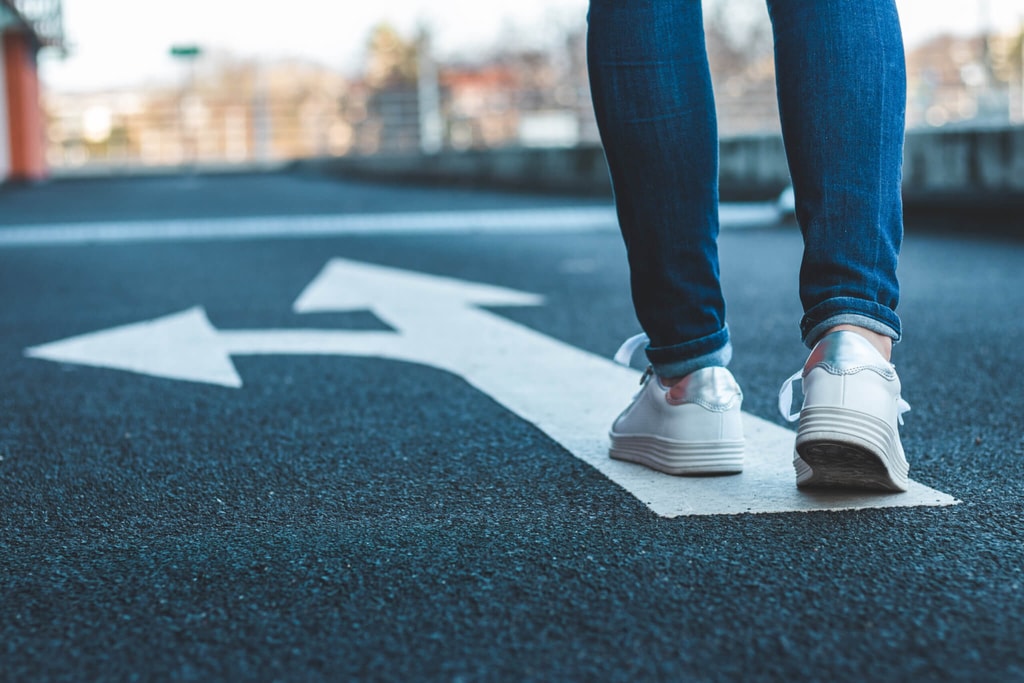 Such plans for Net Zero appear confused, lacking confidence or ambition in the path forward. From what I understand, a number of people in the hydrogen industry question whether the UK Government really 'gets' hydrogen after all; the inference being that the understanding of the science, the technology and, therefore, the huge opportunity is simply not apparent.
Just look at the announcements around the Net Zero Hydrogen Fund (NZHF) today. The fund covers three strands, the third of which seems to focus on business models not yet published or perhaps, not even established. When you consider that the fund totals just £240m – yes that's million not billion – it pales in significance to the investments being made across Europe, the US and possibly even the rest of the world too. Again, it smacks of a lack of ambition or conviction, or both.
I said earlier that green hydrogen isn't at scale yet, and how some would see it as Fools Gold – but it'll never get to scale and realise its undoubted potential if we don't have more progressive policy environments and funding mechanisms. Europe may have been caught off-guard by the launch of the US Inflation Reduction Act (IRA) in the second half of last year but it has scrambled to replicate the kind of incentives the IRA affords and has made great progress; and both regions have their shoulder firmly behind hydrogen and other sustainable technologies. The same can be said for many other parts of the world.
False economy
As well as lacking teeth, the new Net Zero plan appears to lack common sense in places too.
First and foremost, an underwhelming sustainability environment ultimately does little for the economy. Clean tech policy and support attracts investments and profile, which means jobs and skilled workers and an overall stimulus for the economy.
In this instance, an economy which we were repeatedly told did not need Europe and would be far more independent and robust post-Brexit. Now it faces lagging far behind its established European neighbours in the green technology race, and still relatively reeling from a largely depressed and bruising 24 months at the hands of the enduring Covid pandemic and the subsequent effects of the war in Ukraine.
Holding on tight to the purse strings now, and holding back on clean energy policy/funding, is surely only a false economy in the long-term.
Another false economy appears to be the huge emphasis being placed on carbon capture and storage.
Admittedly, there is provision for the utilisation part (CCUS) of the carbon capture conundrum in this plan, but the focus is quite clearly on storing carbon dioxide (CO2) in caverns deep under the North Sea. My question is, why waste that captured CO2?
If we are going to be stuck with fossil fuels in the short-to-medium term, and that is a reluctant but pragmatic position to be in, then why not put the facilities in place to actually make use of that CO2 once you've captured it? I'm just not seeing the argument for not making the most of that resource.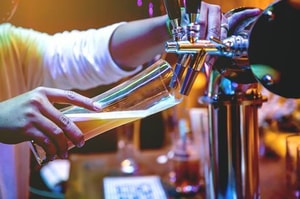 Anyone remember the high-profile CO2 shortages we've experienced in the UK in particular in recent years? In summer 2018, for example, when beer and crumpets were on the breadline (excuse the pun)? How about less than two years ago, when in September 2021 the very real prospect of no turkeys for Christmas became a popular headline? Or even last year, from summer through to autumn when the CO2 market was again so tight that it was making mainstream news headlines again for fear of a lack of fresh poultry produce on supermarket shelves?
Those shortages in 2021 came, of course, with what appeared to be a significant investment by the UK Government in propping up the CF Industries fertiliser plant in Billingham, Teesside, a key plant in the UK for CO2 by-product. It was a temporary investment in subsidising the operation of the plant, essentially to keep the CO2 flowing, but it reportedly came at a cost of tens of millions of pounds.
Is that something we can afford to do frequently? Are we prepared to?
Wouldn't it be better to tackle the double-edged sword of decarbonisation, by capturing the problematic CO2 emissions and ultimately re-using that product to diversify and secure a key supply chain for industry?
CO2 is one of the top-five industrial gases, with global consumption of around 235 million tonnes annually, primarily going into the fertiliser industry for urea manufacturing, the oil sector for enhanced oil recovery (EOR), and food and beverage processing (via merchant CO2 suppliers). It's a multi-billion dollar supply chain in its own right, and critical to so many applications or walks of life that most people would not ever have reason to understand or question. And demand continues to grow due to its unique/versatile properties.
So while senior business leaders have been dealing with growing GHG legislation to help reduce the amount of CO2 emitted to the atmosphere, end-users have suffered from CO2 supply shortages and have had to look for alternative supply solutions to meet their needs. Here we have what we call the CO2 paradox: apparently excessive quantities in the atmosphere, yet not enough of it in the supply chain.
That's why it's the 'U' in CCUS that we're most interested in. From what we hear in the industry, and the messaging that came across loud and clear at our Europe CO2 Summit 2023 in Austria just a few weeks ago, the gases industry sees CCS as a major threat to business. We want to see that CO2 recovered and utilised rather than essentially 'wasted' by being sequestered (stored) deep into the ground or the seabed. It's a two-fold challenge. It's not just about capturing that carbon but what we do with it that matters.
If we're not capturing that great potential in CO2 recovery and re-use and instead just burying it in the ground, isn't that a huge false economy? Does it mean we'll continue to squander millions of taxpayer pounds on shoring up an tight CO2 supply chain in the years ahead? This is another reason why the new Net Zero plan only offers more gloomy questions than positive answers.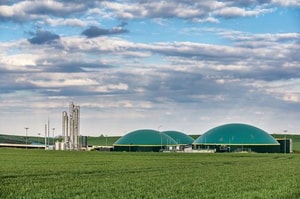 Spare a thought…
Finally, spare a thought for the biogas and biomethane sector that – to my knowledge – has barely been afforded much of a shout in these grand plans.
This promising area of cleaner energy – and we might add, a potential circular economy with CCUS promise and a small fillip for strained CO2 supply chains – barely gets any headlines in the conjecture surrounding this policy.
For a few years, I wondered if the biogas sector carried a slight chip on its shoulder where the momentum for 'sexier' (green hydrogen) or more established (LNG) alternative fuels was concerned. Over time, I've come to think that if such a chip did exist, then it might be with good reason. There's a lot to be said for the budding biogas sector, the alternative fuels it could generate not just here in the UK but globally, and the way in which it could effectively 'buy us more time' in the short-term to curb emissions while fleshing out bolder long-term plans in other fuels. Yet it feels as though it still doesn't garner quite as much policy and investment support in some corners as it might.
On the day that the World Biogas Summit and Expo 2023 has just concluded here in the UK at the NEC in Birmingham, it seems to have been once more overlooked in today's announcements. Is this indicative of a plan lacking yet more teeth and common sense?