Industrial gas major Air Liquide held its annual Shareholders' Meeting on May 3rd, 2023 at the Palais des Congrès in Paris, France.
Under the theme 'Inventing The Future Today', the meeting was chaired by Benoît Potier, Chairman of the Board of Directors, who opened the event.
Jérôme Pelletan, Chief Financial Officer (CFO), then highlighted the acceleration of the company's growth and its commitment to ESG (environment, social and governance), in addition to its financial and extra-financial results.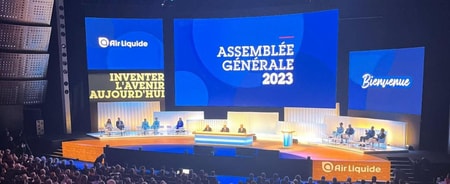 ... to continue reading you must be subscribed