Swiss direct air capture (DAC) technology specialist Climeworks has expanded its Executive Team in a move that aims to advance the company's progress to reach gigatonne DAC and storage (DAC+S) capacity by 2050.
Revealed in an announcement today (1st Nov), the company has appointed Douglas Chan as Chief Operations Officer, Christoph Beuttler as Chief Climate Policy Officer and Jan Huckfeldt as new Chief Commercial Officer.
Equipped with over 20 years' experience in marketing and sales at companies like Procter & Gamble, Hewlett-Packard, Lenovo and Motorola, Huckfeldt will be leading Climeworks' corporate partnerships side to cater to the growing demand of the company's CDR (carbon dioxide removal) service.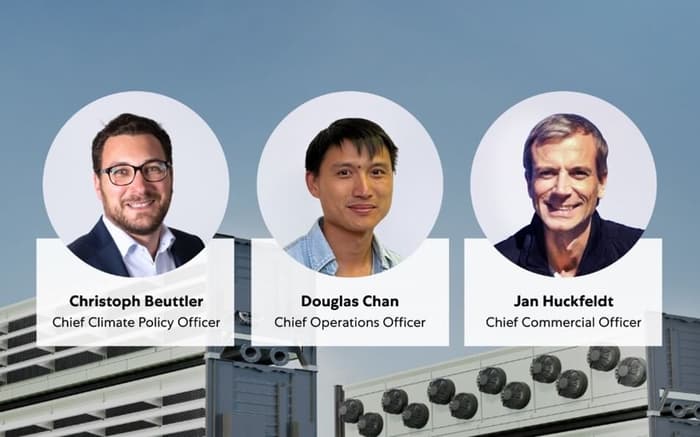 ... to continue reading you must be subscribed