Energy company Tree Energy Solutions (TES) has signed an agreement to explore and develop supply chains associated with electric natural gas (e-NG) derived from green hydrogen – or e-methane – alongside Japanese gas utility firm Tokyo Gas.
The partnership will see TES and Tokyo Gas work towards the creation of an international carbon dioxide (CO2) emissions counting system for e-methane and establishing an international supply chain for the fuel.
Gas-based energy accounts for 60% of Japan's total demand for heating – a sector that currently presents barriers to achieve the government's goal of carbon neutrality by 2050.
Seen as a promising clean energy alternative, e-methane can harness existing city gas infrastructure such as liquefied natural gas (LNG) receiving terminals, pipelines and consumption equipment without modification.
According to Marco Alversa, CEO of TES, this collaboration underscores its shared commitment to the global energy transition. "Together, we are poised to revolution e-NG supply chains and drive the decarbonisation of industries that have long been a challenges," he said.
"We look forward to working closely with Tokyo Gas to shape a greener, affordable and more sustainable future for us all."
How is e-methane produced?
A so-called 'electrofuel', e-methane is made from hydrogen that's produced from water via electrolysis (using renewable energy) and CO2 captured from the air around us or exhaust gases.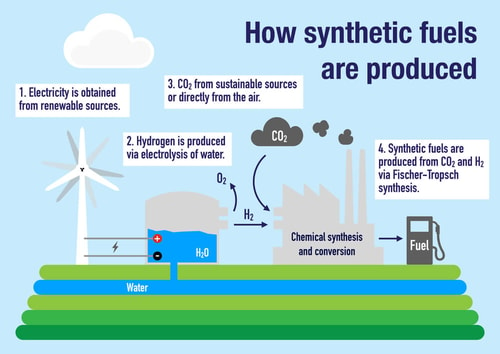 According to TES, e-methane is also the cheapest way to ship green hydrogen. Once received at its destination, the e-methane can be split back into hydrogen and CO2 using autothermal reforming (ATR), a process normally associated with blue hydrogen derived from natural gas with carbon capture and storage (CCS).
According to Japan's Green Growth Strategy, by 2050 the country aims for e-methane to constitute 90% of city gas consumption of gaseous fuels.
In a report from the Ministry of Economy, Trade and Industry (METI), this will require the country meeting three main challenges involving the price of renewable electricity or renewable hydrogen, mass production technology and cost reduction and international rules for recycled carbon fuels including e-methane.
Commenting on the announcement, Kentaro Kimoto, Representative Corporate Executive Office, Vice President and CTO of Tokyo Gas, said, "We are very pleased to conclude this partnership agreement with TES."
"TES has been promoting studies on the establishment of an e-methane supply chain vigorously and worldwide, and we are extremely encouraged to have TES as a partner as we promote and expand e-methane globally in the future."
In Europe, several e-methane production plants are already in operation, and various new projects are being explored in Germany, France and elsewhere.
The European Commission has laid out a target of two thirds of its total consumption of gaseous fuels to comprise of renewable and low-carbon gas including hydrogen, biogas and e-methane, by 2050.
In the wake of Russia's invasion of Ukraine last year, TES revealed its plans to import millions of tonnes of renewable hydrogen into Germany in the form of e-methane.
The e-methane will be delivered to the green gas terminal at the port of Wilhelmshaven, northwest Germany, before the winter of 2025.
In addition, this 'green energy hub' would also import LNG to reduce Germany's reliance on natural gas piped from Russia.
Asia-Pacific Industrial Gases Conference 2023
Healthcare and homecare markets in the Asia-Pacific region will be in focus at gasworld's Asia-Pacific Industrial Gases Conference 2023in Kuala Lumpur, Malaysia this December.
Join gasworld for its show-stopper 2.5 day event at the Renaissance Hotel & Convention Centre in Kuala Lumpur, Malaysia under the theme of Delivering on the Promise of Growth.
Taking place from 5-7 December 2023, the conference will tackle diagnostics, therapeutics and medical gases in the Asia-Pacific region, as well as homecare services in China, in a special panel discussion during day two of the speaking programme.
Wider topics for discussion across the event include China's clean energy and industrial gas build-out, the hydrogen society in the APAC region, the economic climate in Asia-Pacific and the local industrial gas markets, electronics in Southeast Asia and building your core in specialty gases, and so much more besides.
To attend, sponsor and for more information, visit www.gasworldconferences.com