The IEA has produced a handbook for industry and policymakers to accelerate carbon dioxide (CO2) storage resources and their development.
As of the middle of 2022, more than 130 CO2 storage sites are in development in 20 countries, and 60 plans were announced in 2021. By 2030 annual dedicated injection capacity could increase to more than 110Mt from 10Mt today. In the IEA's Net Zero Emissions by 2050 Scenario, 5.9Gt of captured CO2 is stored annually in 2050.
But that currently seems a long way off. To reduce the risk of CO2 storage becoming a bottleneck during energy transitions, the IEA has identified five categories of priority actions, and reiterated that commercialisation requires policy support, to fuel a rapid scale up.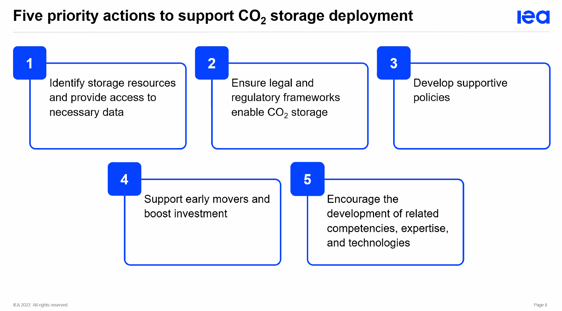 ... to continue reading you must be subscribed