Linde recorded an adjusted operating profit of $7.9bn ($7,904m) in 2022, up 10% on 2021, and maintains it is on track for a 'record year' in 2023.
Income rose 11% to $6.195bn and sales grew 8% to $33.3bn although operating cashflow dropped 9% to $8.86bn.
Q4 income rose marginally on Q3, to $1.5bn ($1,574m). Double-digit sales growth was recorded across all markets except healthcare, led by strong year-on-year growth in Electronics (21%), Manufacturing (14%), Metals & Mining (11%) and Food & Beverage (11%). Chemicals & Energy grew 3% and Healthcare dropped 1%. America performed strongest in Q4 (up 9% year-on-year), while APAC (-1%) and EMEA (-2%) were more subdued.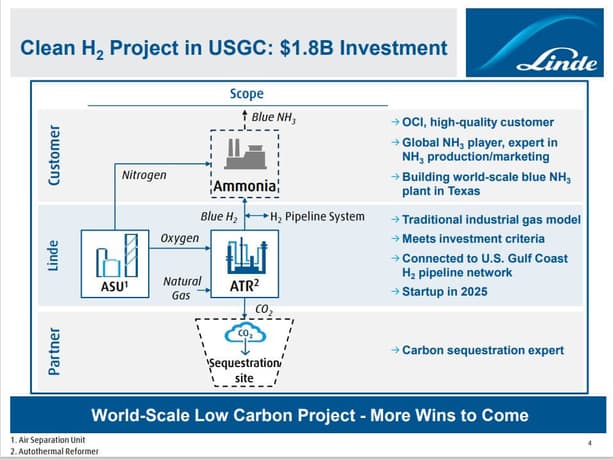 ... to continue reading you must be subscribed