Vacuum technology company Leybold has won two industry awards recognising the company's core values of interaction, commitment and innovation, according to a statement released by the firm.
Leybold received the awards for 'Best Organisation Culture 2023' from the LAB Awards and 'Employer of the Year 2023' from Composites UK during the Advanced Engineering and LAB Innovations exhibitions held in Birmingham, UK on the 1st of November.
The awards recognised the company's demonstrated evidence of diversity and inclusion policies, rewards and recognition programmes, retention rates and communication with employees.
"The fact that we have received the LAB Award in this category in particular is a special recognition for our efforts in these areas and means a lot to the entire team," said Ian Dorman, General Manager, Leybold EMEA N&E.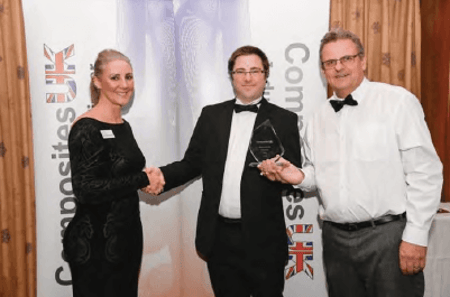 The event marked the third year in a row that Leybold had received an award from Composites UK prompting Sarah Cogwell, HR Manager at Leybold, to say, "It's a privilege to be awarded Employer of the Year by Composites UK. Our positive culture is underpinned with a theme of inclusivity, where everyone feels they have a part to play in making Leybold a great place to work."
Focus areas for this award include building an early careers talent network through local college partnerships, implementing people-led activities which focus on inclusion and engagement and embracing a culture of lifelong learning.