Against the backdrop of the global drive to decarbonise and a long-term shift to green hydrogen for hard-to-abate transport and industrial applications, China is expected to lead the charge with its domestic consumption and its role in global trade flows of hydrogen.
That means significant targets for China's installed electrolyser base between now and 2050, and a change in mindset for an economic powerhouse still rampantly consuming fossil fuels as it marches forward.
All of which is unpacked in a white paper from gasworld and H2 View, bringing together the leading insights into the historic, current and future hydrogen market.
Released as part of the lead up to gasworld's Asia-Pacific Industrial Gases Conference 2023 in December, now just three weeks away, the white paper – titled The Hydrogen Challenge in China – considers the challenges ahead for China's hydrogen sector as it transitions from grey to green and faces up to the scale of its electrolyser expectations.
The paper includes:
Analysis of the existing hydrogen market in China from gasworld Business Intelligence
A breakdown of the China industrial gas market by gas type (2022), demonstrating the existing hydrogen share of the market
The expected future hydrogen demand and, critically, why this is predicted
An exploration of the necessary transition from grey to green hydrogen.
It also includes a concluding summary of what needs to happen next, if China is to realise its green hydrogen ambitions.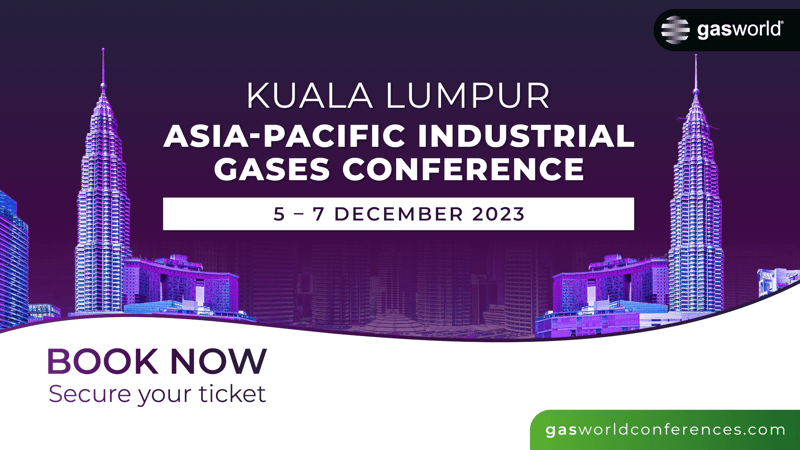 APAC Industrial Gases Conference 2023
Unpacking these insights in-person and with informed and esteemed speakers, will be gasworld's Asia-Pacific Industrial Gases Conference 2023 in Kuala Lumpur, Malaysia.
A range of speakers will take part in sessions devoted to the economic landscape and regional industrial gas markets; delivering and investing in decarbonisation; and the hydrogen challenge in the region in the years ahead, among other topics.
Speakers related to hydrogen developments in the region and internationally will include:
John Panikar, Linde plc
Karina Kocha, gasworld Business Intelligence
Yufeng Wan, Templewater
Dr. David Hart, ERM/E4tech
When: 5th – 7th December 2023
Where: The Renaissance Hotel & Convention Centre, Kuala Lumpur, Malaysia
What: A 2.5 day event comprised of 6 panel sessions, two keynotes and more than 15 other esteemed speakers.
Where can I book:  www.gasworldconferences.com
Further still, in addition to the gasworld conference across 2.5 days, at the same venue the following day there will be a separate H2 View APAC Summit focusing solely on the hydrogen challenges and opportunities in the region.
This co-location of events – a first for gasworld conferences – presents additional value for anyone attending and planning their business travel to the region, and the opportunity to tap into two different audiences at the very same venue, in the same week.
H2 View has worked with gasworld to bring a dynamic 1.5-day event to the same Kuala Lumpur venue, exploring how the region fuses its undoubtedly huge hydrogen potential with both the practical needs of its economies and the ticking clock of sustainability – leveraging on the precursor white paper dissecting The Hydrogen Challenge in China.